Cascadia Scholars Program
Our Mission
Cascadia Scholars Program is targeted to serve and assist historically underrepresented groups at Cascadia College to help students connect to the college and to their educational and career goals.
What Do We Offer?
Cascadia Scholars Program provides mentoring, resources, and support for BIPOC and underserved students. Scholarships are also available for those who qualify as well. The program works with these historically underrepresented groups to help connect educational goals to their academic and career journeys.
Mentorship
Scholarships
Celebrations and More
Who We Are
Now Hiring
E&I Student Worker: Marketing, Communication, and Outreach
Here's what to submit:
In order to submit a complete application and be considered for interview, please submit the following to Hao Cheng at hcheng@cascadia.edu
Equity Statement to address each of the following elements:

A description of a time when you recognized an equity issue.
What was the issue?
What did you do to make a difference?
What did you learn about equity through this experience?

Resume
Cover Letter
Staff
Hao Cheng - Cascadia Scholars Program Lead
Hao was born and raised in China, and he moved to Seattle in 2011 to fulfill his higher education dream as a first-generation, low-income, and marginalized student. He started his career working in higher education in 2013 as a TRIO peer tutor/mentor in college. Hao received his BA in Communication from the University of Washington in 2020. After earning his BA, he served as an AmeriCorps member helping underrepresented students navigate the college process, find resources, and attain their educational and career goals at College Possible, a non-profit educational organization. Hao has been with Cascadia College since August of 2021. In his role as the Cascadia Scholars program lead, he hopes to implement the program for ethnically and racially underrepresented students and help them connect educational goals to their academic and career journeys.
Mentors
Debra Waddell - Communication Studies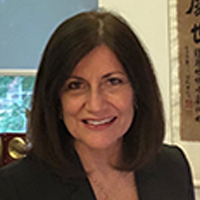 Debra Waddell is a full-time tenured faculty in Communication. She holds a Master's Degree in Speech Communication with an emphasis on Intercultural Communication from the California State University at Fullerton, and a Bachelor's Degree in Economics from the University of California at Riverside. Before she came to Cascadia College as full-time faculty, Debra taught a variety of courses such as Public Speaking, Communication for Social Change, Intercultural Communication and Interpersonal Communication at various colleges in our area and in California at California State University San Bernardino, and at California State University Fullerton. Debra has a background in business and industry, has designed and taught Communication for Groups and Teams through Oregon Institute of Technology at Boeing, and has designed and facilitated trainings for Evergreen Hospice on diversity and end-of-life care. In 2019 she was awarded the Cascadia Excellence in Teaching Award for her work with students. Debra values building trust with students through listening and positive, encouraging communication. A member of several professional associations, she has been the Communications Director for the Community College group for the Western States Communication Association. Her areas of academic interest include advocacy, intercultural competence, health communication, and interpersonal conflict. A high energy person, when she is not working with students in the classroom she enjoys life, swimming, hiking, reading, and having fun cooking with friends and family.
Erica Almeda - College and Career Foundations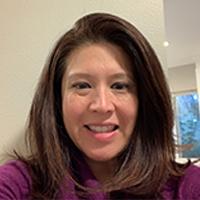 Prior to joining Cascadia, Erica was a tenured faculty and Department Chair of the Bridge (Pre-College English) department at Edmonds Community College, where she taught basic skills and developmental English for 12 years. She had also taught at various community colleges in the Seattle and Los Angeles areas. Erica holds a Master of Education in Adult Education and a Bachelor of Arts in Anthropology/Biology from Western Washington University.
Fidely Navarro-Lopez - Student Advising & Support Services
Fidely was born in Mexico, raised in a few different states before settling in WA. She is a first generation, low-income, marginalized graduate of Cascadia College, and a current Central Washington University student pursuing a bachelors in interdisciplinary studies. For the last 10 years she has gone from student worker to a full-time employee at Cascadia, having worked in different departments, currently she is an academic advisor-guided pathway specialist. Her passion lies in working in higher education, where she believes a pathway to income equality and justice is possible through higher education. When she isn't helping students, she enjoys spending time with her 8-year-old Terrier mix, Bandit, binging some good television; lots of different genres, and in the summer they both enjoy long walks and hikes in the beautiful PNW.
Srividhya Venkatraman - Mathematics
Srividhya is a tenured Mathematics Professor and has served as a faculty liaison for tutoring and Supplemental learning at the Bock Center. She started her professional life as a Telecommunications Engineer in India and followed her passions of mathematics and teaching for over a decade now, here in Washington State. Srividhya also gives time to coach kids as a part of the North-South foundation and loves to read books, enjoy music, and hike, in the beautiful Pacific Northwest.
Getachew Eshete - Biology
Getachew Eshete was born in Ethiopia and attended graduate school in California before coming to Washington to teach biology at Cascadia College. He was the first in his family and one of the few from his community to graduate from a university. Getachew taught various courses in biological and environmental sciences at Cascadia and various academic institutions in the US and Ethiopia. Since he has interdisciplinary and international educational background and teaching experience, he thinks that he can easily connect with people of all backgrounds. His special passion is to support marginalized students who have the desire to bring positive change in their lives and communities. He appreciates that many of his educators, families, and friends have supported and shaped his life. Getachew strongly believes that students will be successful, regardless of the challenges they face, when they have the right mentors and friends on top of their perseverance and inquisitiveness for learning. When he is not teaching, Getachew enjoys spending his time walking outdoors and being with his wife and three children.
How Do I Apply?
Before you begin your application, please check the Eligibility and Application Deadline below.
Eligibility

All Cascadia BIPOC and underserved students seeking a degree or certificate are welcome to apply
Registered/will be registered for at least 10 credits in the coming or current quarter at Cascadia College
GPA 2.0 and above
Application Priority Deadline
Maintain Eligibility
Once you are admitted to the program, we would like our scholars to:
Meet with your Cascadia Scholars Program mentor at least twice per quarter.
Meet with the Cascadia Scholars Program Lead every quarter.
Be consistently enrolled (10 credits/quarter).
GPA 2.0 and above.
Cascadia Scholars Scholarship
Overview: Established in 2021 thanks in part to Ms. Eva Gordon, the Cascadia Scholars award supports underserved and underrepresented students at Cascadia College.
Preference is given to BIPOC and underserved students enrolled in the Cascadia Scholars program at Cascadia College.
Qualifications:

Must plan to enroll in 10 or more credits in any quarter you plan to use your scholarship
Must have a minimum 2.0 GPA.
Students enrolled in the Running Start program for the 2021-22 academic year are not eligible.
Application Priority Deadline
Contact & Hours
Phone: (425)-352-8230
Location: CC1-004
Hours: 8:00 am - 4:00 pm (M-W)
Contact us for more information about the scholarship.