BACHELOR OF APPLIED SCIENCE IN SUSTAINABLE PRACTICES
(bassp)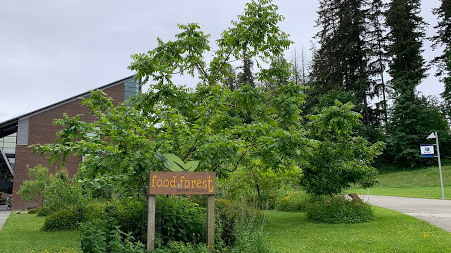 ---

Sustainability is a concept, a discipline, an ideal. It is the recognition that the prosperity of our planet, our people, and our economy are inextricably linked. By blending coursework in natural sciences, environmental studies, social sciences, management, and technology.
Cascadia College's Bachelor of Applied Science in Sustainable Practices provides a pathway to careers in the green industry. Graduates will learn the skills necessary to plan and implement sustainability approaches to how we live and work by managing complex projects for government agencies, private and non-profit organizations, environmental water, energy, and agriculture industries, construction management firms, and educational institutions.

There is no other degree like this in Washington state. Come study at the #1 Sustainable grounds campus in the nation!
Cascadia College was rated #1 in North America in 2023 for the sixth year running (2018 to present!) for our sustainable campus grounds by the Association for the Advancement of Sustainability in Higher Education (AASHE)!
We also have a nationally awarded campus Food Forest - where students can learn, spend free time, and in the summers, forage fruit and berries!


Application materials, requirements, and processes can be found on the admission information page.
The application window is open now for students starting in Fall 2023!

Click this link for application requirements and materials, and to apply!