Health & Wellness
Medical Insurance
All study abroad students are required to have insurance that will help cover their medical costs in case of an accident or injury while overseas. Quarter-long programs have the medical insurance fees included in the program fees, while some short-term programs require separate payment for insurance. Sometimes travel insurance is also included with the study abroad medical insurance; please review the details of your insurance coverage before your program departure date.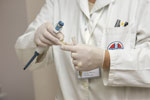 Vaccinations and Immunizations
Many countries are now requiring COVID-19 vaccination (and sometimes booster shots) for foreign travelers. You will receive instructions about these entry requirements once you have been accepted to a specific study abroad program.
Most of our study abroad destinations do not have additional required vaccinations or immunizations for travelers. To get the most up-to-date information about recommended health precautions, visit The Centers of Disease Control and Prevention (CDC) website.
---
Safety Abroad
Your safety while abroad is our top priority. The support staff on-site, as well as your Study Abroad Coordinator at your home campus, are prepared to help with any emergency that may arise. If you experience any type of situation that affects your health, safety and/or security while abroad, contact the on-site program staff, faculty member, or local emergency response (fire, medical, police) right away.
Resources for safety and security while abroad:
U.S. Department of State: information on travel alerts, emergency situations, and resources for American citizens abroad including replacement of lost passports. (https://www.state.gov)
Smart Traveler Enrollment Program (STEP): by signing up and providing your trip information to the local U.S. Consulate or Embassy at your study abroad destination, you will be able to receive important information from the Embassy about safety, help the Embassy contact you in an emergency such as a natural disaster or civil unrest, and help family and friends get in touch with you in an emergency. This program is a free service for U.S. citizens and nationals. (https://step.state.gov/)
---

9-12
Contact Cascadia's study abroad coordinator to learn about different programs and requirement
Meet with an academic advisor to plan how study abroad classes can fit in your education plan for your degree.
Meet with a financial aid advisor about how your grants and loans can help cover study abroad costs.
---
6-9
Complete and submit the Preliminary Application for study abroad (you will need an unofficial transcript and letters of recommendation).
Apply for a passport (if you need a new or renewed one).
---
3-6
Make an appointment with your doctor for a comprehensive physical exam, get any necessary vaccinations and immunizations, and complete any required medical forms.
Submit all required application documents and pay any deposit or program fees to save your spot on the program.
Apply for study abroad scholarships.
---
1-3
Book your flight (unless program includes a group flight).
Buy travel medical insurance if it is not included in program fee.
Pay all remaining program fee balances.
Register for your study abroad classes and pay all tuition fees.
Attend the pre-departure orientation.
---
Final Weeks
Buy any textbooks and supplies.
Make plans for international calling (calling plan, SIM card, international phone, etc.)
Notify your bank that you will be abroad.
Buy at least one power adapter/voltage converter.
Start packing!
---